· Esta página web está diseñada por rosanayaris, Maria Tamarit, Joaquín Artime, Alejandro Ocaña, Jose Juan Martínez, Raul León, Sara Fabris, Alejandro Granero, Sofía Stivani, Olga Martí, Luis Lisbona, Carmen Dash, es el fruto de un taller sobre nuestra presencia digital titulado: you can now check if your screen is dirty, un proceso colectivo de des-profesionalización que busca generar canales propios de relación y de comunicación ·
ENGLISH
Even though we consider ourselves as having total freedom to present our artistic work and ideas, there is still
a proble
m, we tend to use normalized modes and standardized formats to ensure that our presense and our ideas will be recognized within the dominant structures. We are thus not totally free to discover our own relational and communicational channels.
1. An artist without a website is a (problem) rare occurrence
Hacer arte está cada vez más relacionado con el saber justificarlo. Por supuesto, hay numerosos procesos y una larga historia de resistencia a esta tendencia, pero cuando se trata de eso, cuando la subvención debe redactarse, el portfolio debe leerse o el artículo debe ser escrito para que la próxima exposición pueda tener lugar, nos
dirigimos al archivo
, y más allá del archivo de la obra en sí, nos dirigimos al currículum. Un artista sin página web es una ocurrencia rara.
Hans Ulrich Ob
rist affirms that he has always been clear <an exhibition with no catalog doesn't exist>.
2. Jugar con nuestra implicación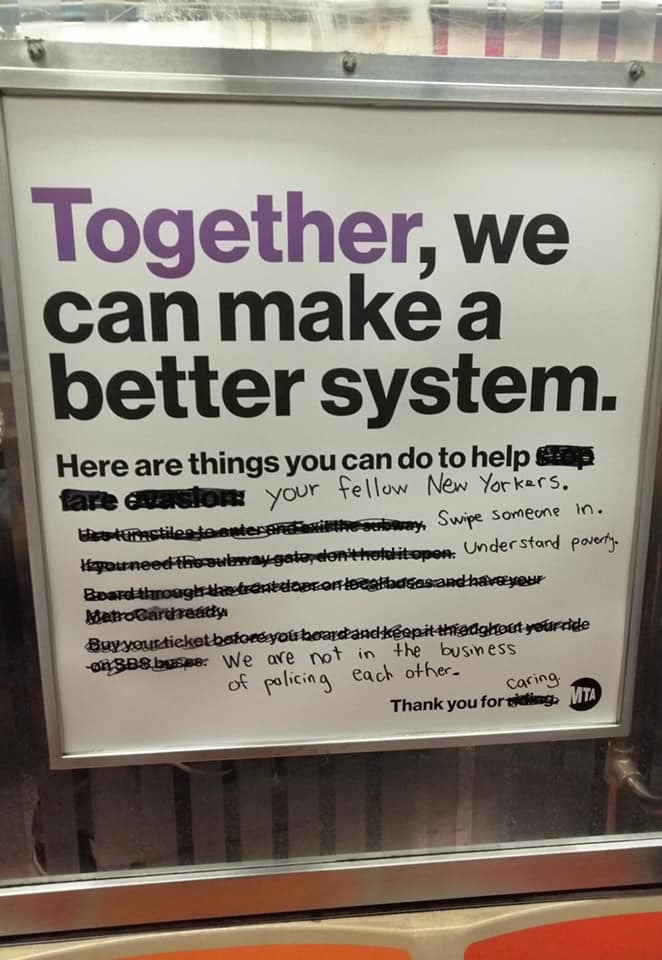 Lo virtual es real,
,aun no realizado.

remember

.


3.¿Para quién somos artistas?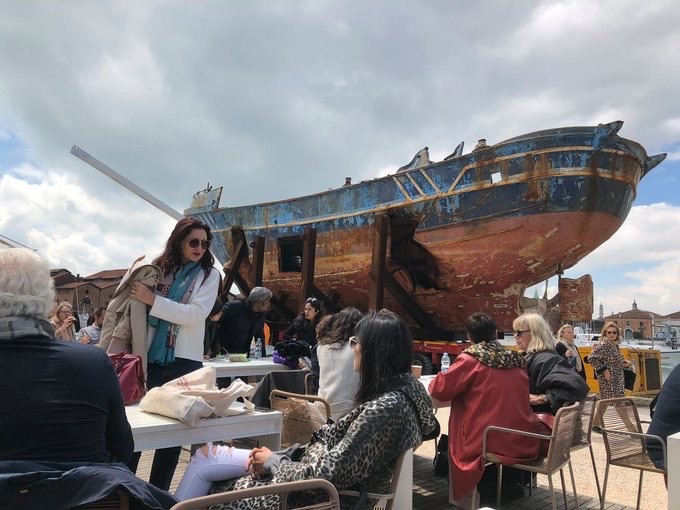 · El público de la Bienal de Venecia frente a los restos del mayor naufragio de migrantes en el Mediterráneo
la empresa se negó a tener un groupo en su firma llamado las madres ·
4. Artist professionalization tools
Self-awareness throu

gh movement



In order to satisfy the needs of our society, as an individual what matters is being accepted, being accepted as a valuable member, to have a position in society...
︎
︎︎︎︎
Toda una generación de historiadores del arte crecerá pensando que las exposiciones son la forma principal de entender al artista y que los catálogos son fundamentales. Los catálogos no son nada: un gusto predigerido, una instantánea de lo que el artista u otra persona tenían que decir sobre un trabajo en un momento determinado.


·

Look for and share, open strategies and tools, examples to copy, examples to avoid.
·

(16/10/19)


interes en cómo funcionan las cosas, no en la forma en que las cosas suceden objetivamente, sino como alguien puede entender algo solamente si lo genera él mismo.

que nos hagan los textos. sensación de fb.

A Wikipedia entry.

an entire website for each artwork using hyperlinks to navigate through.

white gif - video.

make the page visible once a month when the moon is aligned with jupiter.

experiences of sound or text, which can simulate an experience with the works.

links to other people's website.

web as instruction sheet.

make

this workshop

the website (published: 04/20)

build it using algorithms ...

make a list of all artists with no website.

instructions on how to be our friend to get to know our work.

make another workshop to decide.

list of google filters (in order to exclude those who are not us).
· Inventario de imágenes *2 (de izquerda a derecha): apoya a la huelga y concina en casa, no seas un cabrón; mejor metro o mejores personas; Turner para todos; en la bienal de vacaciones (de izquerda a derecha: Tiravanija, Eliasson, Rehberger, Jens Hoffmann, Rist & Cattelan foto de Vanessa Beecroft) *4: premi Miquel Casablancas Sant Andreu Contemporani ·
---
︎